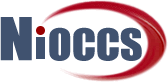 Welcome to the NIOSH Industry and Occupation Computerized Coding System (NIOCCS)
NIOCCS is a free web application used to translate industry and occupation text found in surveys, death certificates, and medical records into standardized codes so that researchers can analyze their data.
Everyone must register for a SAMS account to code a file in NIOCCS.
SAMS is a "Secure Access Management Service," developed by CDC to serve as a web application portal. Though your login experience may feel a bit different, it is now more secure.
You will need a SAMS account to be able to code a file in NIOCCS. Previous NIOCCS users also need to register for a SAMS account. We realize this is a new process – please don't hesitate to contact us if you have questions.
Begin registering for your SAMS account:
Please email your (1) first and last name, and (2) email address to NIOCCS@cdc.gov. Once we receive your information, we can enter it into the system to send you an invitation to set up your SAMS account.
Use NIOCCS
Get the industry and occupation codes for a single record or single record requiring crosswalk. You must have an account and will be required to log in before you can code a file
What you can now expect from NIOCCS

NIOCCS is more secure than ever now that login is managed by the Secure Access Management Service (SAMS).
Every industry and occupation record you upload into NIOCCS will now receive a code. This is big news! Previously, NIOCCS could only assign codes to about 85% of records submitted for autocode.
Your results will be more accurate and consistent. NIOCCS now uses machine learning, which improves the accuracy and consistency of your coded results. Machine learning is a form of artificial intelligence that uses sophisticated prediction models and allows systems to learn and improve from experience.
Your data will code faster than ever... the upgraded version can autocode files with tens of thousands of records in minutes! This is a major benefit of using machine learning to code data.
Now features direct auto-coding to Census 2012, NAICS 2012 and SOC 2010, and crosswalks to all versions of NAICS, all versions of SOC, and Census versions 2000 and later.

.
TOP